Where to park in Lago Martiánez
Parking near Lago Martiánez in the tourist town of Puerto de la Cruz is not an easy task. In the bustling town, always crowded with residents and visitors, parking on its streets, although free, is scarce and it is almost impossible to find a space that allows you to park comfortably and near Lake Martíánez. Luckily, near Lago Martiánez we find some regulated parking lots where for little money we can park easily and easily.
🅿️ parking be live experience orotava
⚠️ Out of service ⚠️
This is the closest car park to the complex, just a 5-minute walk from Lago Martiánez, the entrance is on Calle Familia Bethencourt y Molina at number 24, next to the legendary Anderson room. To access we will have to descend a somewhat narrow ramp, the exit will be made through the back street.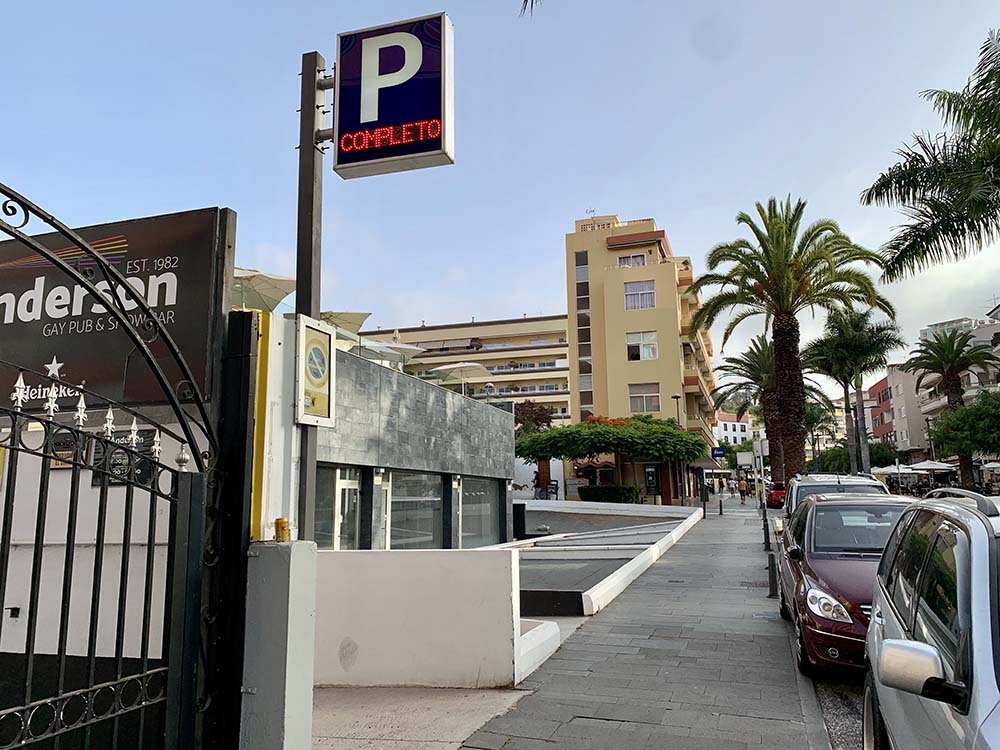 🅿️ PARKING PIRÁMIDES DE MARTIÁNEZ shoping center
The Pirámides de Martiánez shopping center parking is just 7 minutes' walk from Lago Martiánez. It is a comfortable and spacious car park, with generous entrance and exit ramps, open 24 hours a day, 365 days a year. The daily rate for the general public is € 1.49 / h with a daily maximum of € 35.76. The car park also has special rates for residents of Puerto de la Cruz and discounted biweekly passes.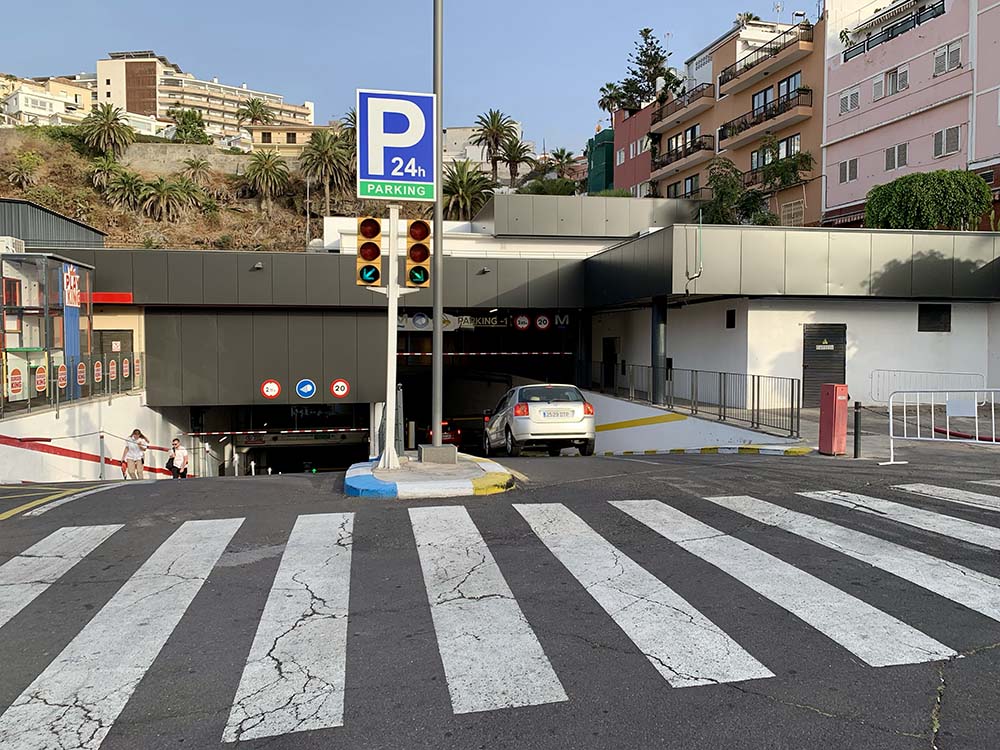 🅿️ PLAZA DE EUROPA parking
The Plaza de Europa parking is the third in contention, it is located just a 10-minute walk from Lago Martiánez, right in front of the city hall. It is a car park managed by the public company Pamarsa. The rate for the first minute "barrier rise" is € 0.30, the normal rate per minute is 0.026 per minute, the price per hour is € 1.55, while that the maximum daily price is € 15.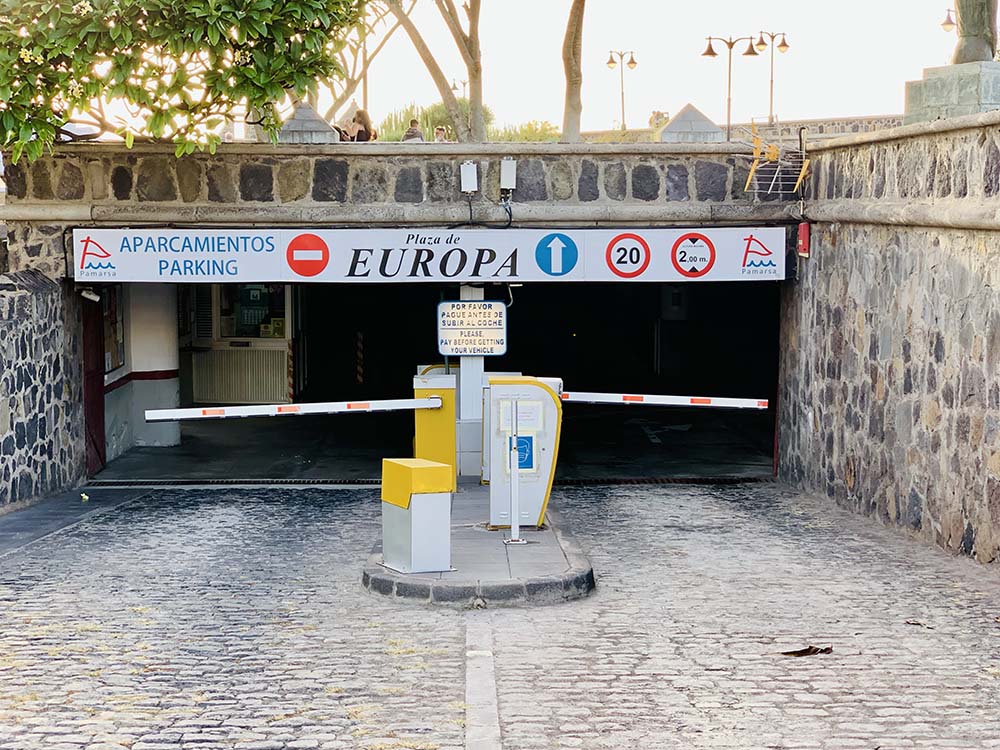 🅿️ EXPLANADA DEL MUELLE PARKING
It really is an extensive esplanade on the seafront set up as a large free parking area. It is approximately a 15-minute walk from Lago Martiánez.